Tipard Studio plans to promote some popular products during Halloween period (29 Oct-7 Nov.) in order to express great gratitude of your permanent support. Hope you could share wonderful and classical DVD and Video movies with your families, friends and neighbors. Have a great Halloween Day!
You may go to the
promoted product page
for more information.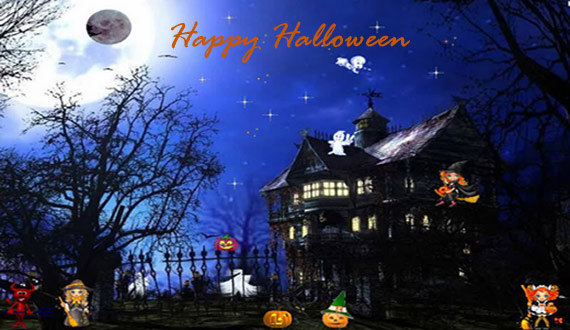 Note:
Each product at discount has its own coupon code and this coupon code is only valid to the official website. If you like to get one of them, please remember its coupon code.
The
specific coupon codes
for the products are listed below:
Windows
Tipard DVD Ripper Pack
: TIPA-BFNT
Tipard Video Converter
: TIPA-T8LL
Tipard DVD Ripper
: TIPA-MDYM
Tipard Mod Converter
: TIPA-2KXS
Tipard iPhone Ringtone Maker
: TIPA-DYYP
Tipard iPod software Pack
: TIPA-KOIT
Tipard iPod to PC Transfer
: TIPA-8LL9
Tipard iPhone Transfer
: TIPA-4J67
Tipard MKV Video Converter
: TIPA-DYMM
MacTipard DVD Ripper Pack for Mac
: TIPA-N7JO
Tipard Video Converter for Mac
: TIPA-IKOI
Tipard DVD Ripper for Mac
: TIPA-9OJ7
Tipard Mod Converter for Mac
: TIPA-MA2E
Tipard iPhone Ringtone Maker for Mac
: TIPA-NNIW
Tipard iPod software Pack for Mac
: TIPA-QM2Y
Tipard iPod Transfer for Mac
: TIPA-Q6K6
Tipard iPhone to Mac Transfer
: TIPA-OJ7M
Tipard MKV Video Converter for Mac
: TIPA-MSO8